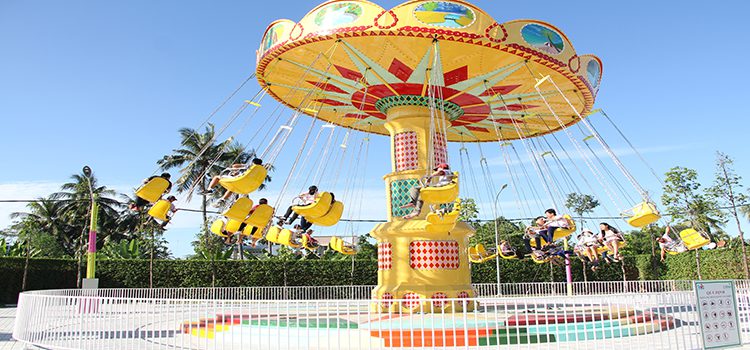 Outdoor Playground KIDS OUTDOOR is a comprehensive family recreation area, including a variety of colorful, age-appropriate multi-color games.Come to KIDS OUTDOOR, you will experience the service, unique entertainment, novelty. At the same time, there is a system of professional security guards to bring the safety to customers.
KIDS OUTDOOR has many exciting and fun games for the little ones such as: Queen Cruiser, Queen Trains, Donald Duck Turret and Steam House.In addition, KIDS OUTDOOR also has a thrilling "first appearance" game in Tay Ninh, specifically for those who dare to challenge their courage, such as: Leaning cable rung, Max Air, Apolo, Carpet two way flight, …And especially, we also bring to you the exciting experience with the 6D series featured movies and other utilities such as fast food service, drinks and ice cream …
With all the love and dedication to serve the needs of young people – especially children, outdoor playground KIDS OUTDOOR promises to be a new destination to relax, discharge stress, enjoy the fun atmosphere, young after school hours, work stress.